The Shining Path - RJD2 (Alan Wilkis Rx)
Who is RJD2? What are you retarded... He's just one of the top 5 best DJ's in the states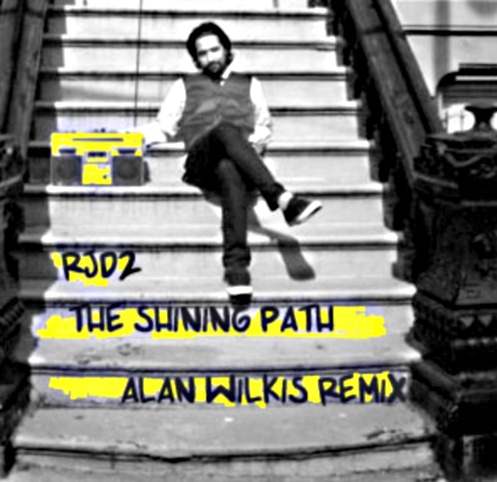 RJD2 originally began his career in Columbus, Ohio, DJing in 1993 with a pair of turntables bought from a friend. He went to high school at Fort Hayes Metropolitan Education Center and graduated in 1994. He claims his name originates from another friend who referenced him as "Rjd2" in his raps, and the name stuck. Originally working the role of DJ in the Columbus rap group MHz, he later signed to Bobbito Garcia's Fondle 'Em label, releasing the self-proclaimed "mix CD" Your Face or Your Kneecaps. A year later he signed to El-P's record label Definitive Jux and released his solo debut album Deadringer to much acclaim.
Rjd2 later collaborated with Columbus rapper Blueprint under the name Soul Position, releasing Unlimited EP in 2002 and 8 Million Stories in 2003. He released his second solo album Since We Last Spoke on Definitive Jux in 2004 and released Soul Position's second album Things Go Better with RJ and AL in 2006 under Rhymesayers Entertainment label. He still continues to produce tracks, working with many independent rappers, such as Copywrite, Cunninlynguists, Cage, MF DOOM, Diverse and Aceyalone. He contributed a cover of "Airbag" by Radiohead for the 2006 album "Exit Music".
2006 also saw the release of the collaborative record "Magnificent City" with Aceyalone. In 2007, he released the solo album "The Third Hand" on XL Recordings, which he toured for extensively in '07 and '08. 2009 saw the launch of his label RJ'S Electrical Connections, and announcement of the forthcoming album "The Colossus".
Related Video