Sexy Time Explosion Mixtape
Just like it says... SEXYTIME!!!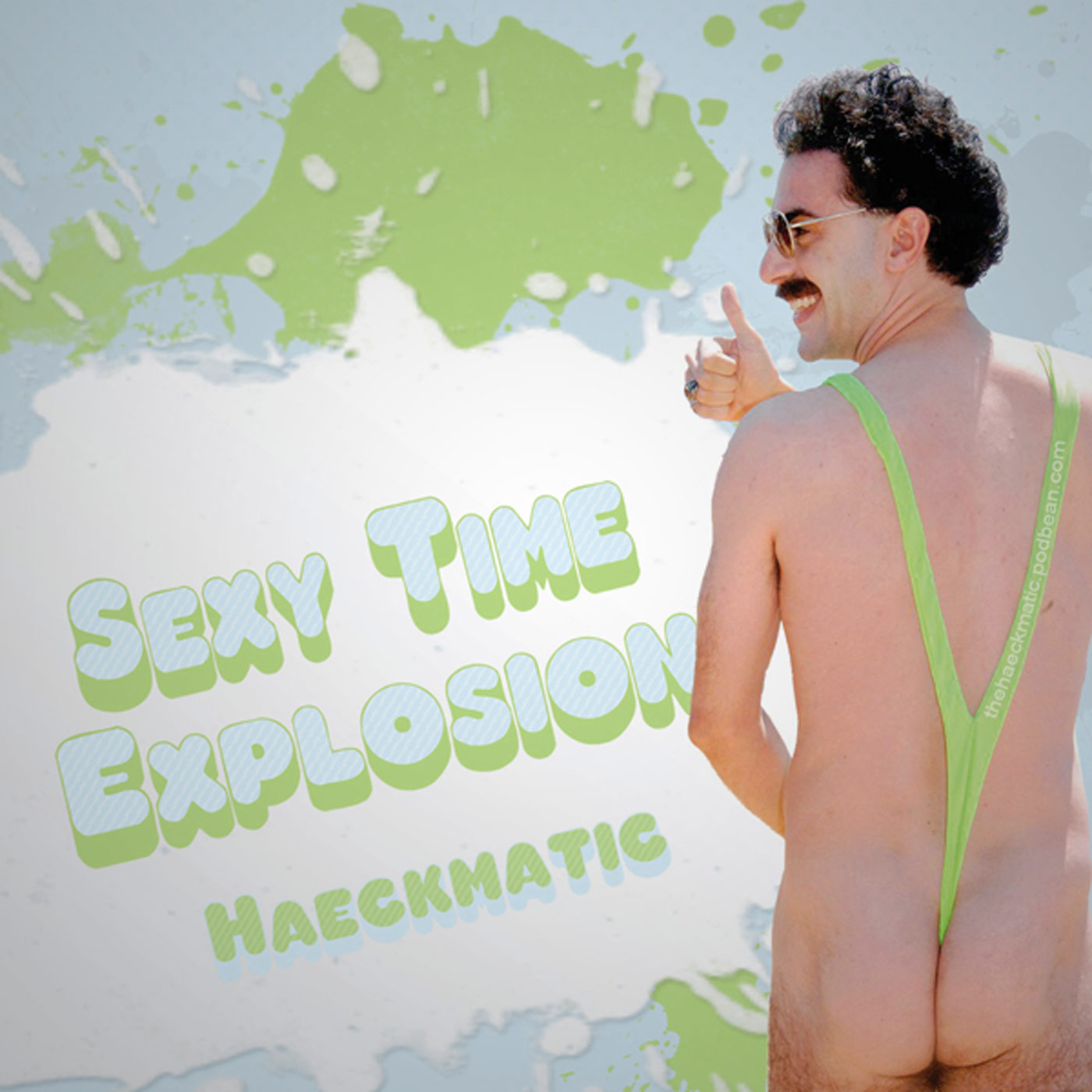 A grimy selection of sexy hip-hop, 80's, R&B, and Miami Bass tracks compiled for your listening pleasure. Blended for your enjoyment by DJ Haeckmatic. Signup to our iTunes Podcast to hear the latest mixes or drop a tweet below and you can download.
---
Download the Mixtape
Tweet or Like to Download Free
---
Listen to the Sexy Time Explosion Mixtape
---
Tracklist:
Rumpshaker - Wrex-N-Effex
Sexy Motherfucker - Pase Rock
Girls Gone Wild - Ludacris (DJ Weekend Remix)
Pop That Coochie - 2 Live Crew & Luke Skywalker
Red Hot - Solid Groove & Sinden
Get it Shorty - Lloyd
Sexual Eruption - Snoop Dogg (Fyre Department Remix)
Lets Make Love... - CSS (Spank Rock Remix)
Like a Virgin - Madonna
One in a Million Remix - Aaliyah & Genuine
My Body - Genuine
Juicy - Pretty Ricky
In Love with a Stripper - T-Pain (Chopped and Screwed)
Piece of Me - Brittany Spears (MT Refix)
Dirty & Hard - DJ Edjotronic & Spoek
Bonafied Lovin' - Chromeo feat. Teki Latex (Hatchmatic Remix)
Shake That - Bangers and Cash
Shake That Ass Bitch - Splack Pack
Get Busy - Sean Paul (Amadeus M Refix)
Like I Love You - Justin Timberlake Feat. Clipse (Son of Kick Remix)
All the Girls Around the World - Blaqstarr (Klever So So Death Remix)
Piss on You Remix - Dave Chapelle (Baltimore Remix)
I Can Tell U Wanna Fuck - 504 Boyz (Original & Real Juicy Remix)
Genuine - My Pony
Kiss Kiss - Chris Brown (Original & Dexplicit Remix)
Bootay - Bangers and Cash Feat. Santogold & Black Betty (Leif Remix)
Shawty Got Ass (Cyclone) - Baby Bash (Spinstyles Remix)
Freak Like Me - Adina Howard (Udachi Remix)
I Just Wanna Fuck - Baltimore Remix
Shake it to the Ground - (Switch & Santogold Remix)
Chick Habit - April March (Osymyso Remix)
I Wanna Rock (Doo Doo Brown) - Luke
One in a Million - Aaliyah & Genuine
Slow Jamz - Kanye West Feat. Twista and Jamie Foxx
Can We Get Kinky Tonight Remix - SWV Feat. Missy Elliot & Timbaland
Bitches Aint's Shit - Ben Folds