Starworshipper (Owl Vision) - Futurecop!
Synth world icons gone bad...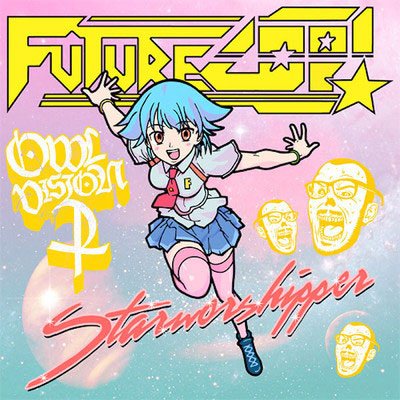 I first heard Futurecop! when they were featured on Fluokids back in September. I thought, "Wow, this is some sexy synth music. If I were a man and not a boy in the 80's and I were getting awesome with Markie Post in the third of fourth season of Night Court, I'll bet we'd be listening to something like this."
If you're familiar with any of Owl Vision's previous work, you'll probably recall his prowess for heavy electro and dirt nasty bass. What happens when you combine dirty bass with synth-riddled 80s-dance pop? Something sexy.
Related Video