Light it Up Remix - Little Brother
One of my all-time favorite hip-hop tracks from a couple of NC's most gifted rhymers.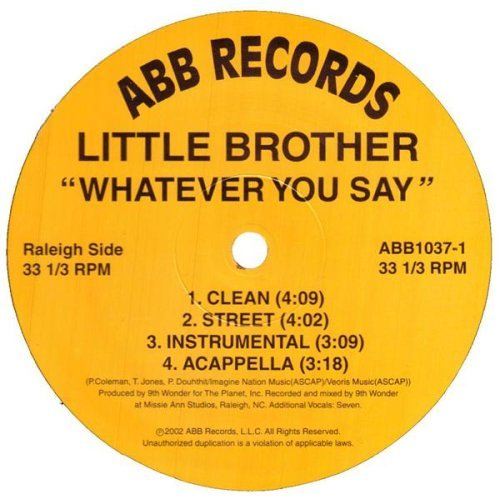 This one never really saw the light of day on ABB records. It should have though. The Light it Up Remix goes down as a top 5 triangle classic (w/ a shoutout to JG from Orlando).
If you travel around the country, you'll find some true music lovers who know about Little Brother, but not nearly as many as should. For those who don't know, LIttle Brother is comprised of Big Pooh, Phonte, and 9th Wonder who all grew up in the Triangle area. In NC these guys are absolute gods and they put on one of the best shows you could ever hope to see. Now they all have their side projects (which they seem to be focusing on at this time), but what they've made musically and what they've done for the triangle cannot be ignored.
I hope they get back to the booth soon with a label who pays them what they deserve and gives them the room that artists need to create. I think it'll happen... I hope it will. In the meantime, marvel at this B-Side classic that you've probably never heard produced by Nicolay (of Foreign Exchange). In one opinionated sentence - The Light it up Remix is everything that's great about hip-hop.
Related Video