Hooks Is Extra - MF Doom
The first release off the Spark the Sound album is called Hooks Is Extra.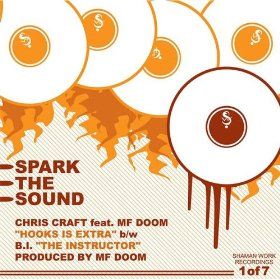 It's a collaborative track featuring both Chris Craft and MF Doom. But some of you may not recognize that last name.
Who is MF Doom?
"MF" stands for Metal Face or Metal Fingers. He has since dropped the \"MF\" from his name after appearing in several collaborative projects such as Danger Doom (with Danger Mouse) and Madvillain (with Madlib), and frequently collaborates with Ghostface Killah.
Related Video